Colour, colour, COLOUR!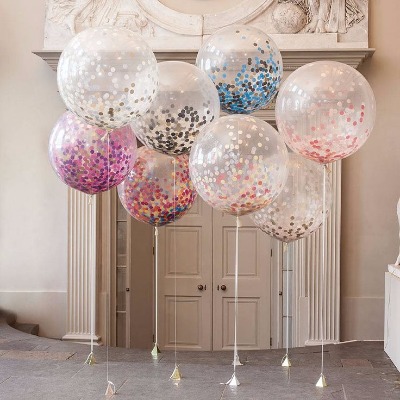 Spring is the season of brightness and colour, use that in every part of your day and it's bound to be a memorable one. You can even utilise the LGBT pride colours in a unique way that hasn't been overdone. Anything goes on your big day so you can add a subtle pop of colour or go all out and make your wedding a kaleidoscope of different colours. It's sure to look fab either way.

Flowers
If you're looking to include colour in your big day, the flowers are an obvious place to start. You can use fake or real flowers, have them dyed or simply pick naturally bright coloured buds. Talk to your florist to get an idea of what type of flowers you can get on your budget and see how you can make them pop. Try to use fresh flowers that naturally grow around the time of your wedding if you can, they will look all the more stunning as part of your day.

Cake
Gone are the days of the pristine white cake, LGBT couples are getting a lot more inventive with their cakes and cake tables in recent times and we adore this trend. You can stick with a classic white cake but decorate it with some fun colourful flowers or bunting decorations. Another option would be to go crazy and have an amazing colourful cake which will be sure to wow your guests. You could also go somewhere in between, a big trend that has emerged in recent times is couples having colourful cake under white icing. It looks picture perfect and it's sure to go down a treat.

Balloons
Balloons are always super fun and they definitely fit with the celebrations of a wedding. You can use them in so many different ways but my favourite is having your guests hold them until you enter the reception and then let them go, the colourful streamers coming off the end of the balloons then make for last minute decorations and it looks fab. You could also include them as part of your centrepieces in different colours and even dot them around the room as decorations. They would be a great alternative to flowers if you aren't looking to use them. Colourful confetti This could be a little bit messy which is why I would recommend having it drop towards the end of the night. Obviously check that your venue will allow it and then go for your life. A great time to drop it would be during your first dance, it would make for some fabulous photos, just make sure there are people around to clean it up. It's such a celebratory thing that will definitely get your guests in the mood to party. Shoes This is such a fun way of bringing a pop of colour to your outfit. Whatever you're wearing, colourful shoes will always go with it and look amazing. There are plenty of options out there from converse to high heels and we love all of them. If you're wearing a delicate dress a super cool pair of colourful converse could look fab in contrast.
Other Features
How many people can your venue accommodate?
Intimate weddings of up to 8...
Read More
1. Winter Song – Sara Bareilles
This cou...
Read More